Chanel Art: 3 Ways To Welcome Iconic Art Into Your Life
04 May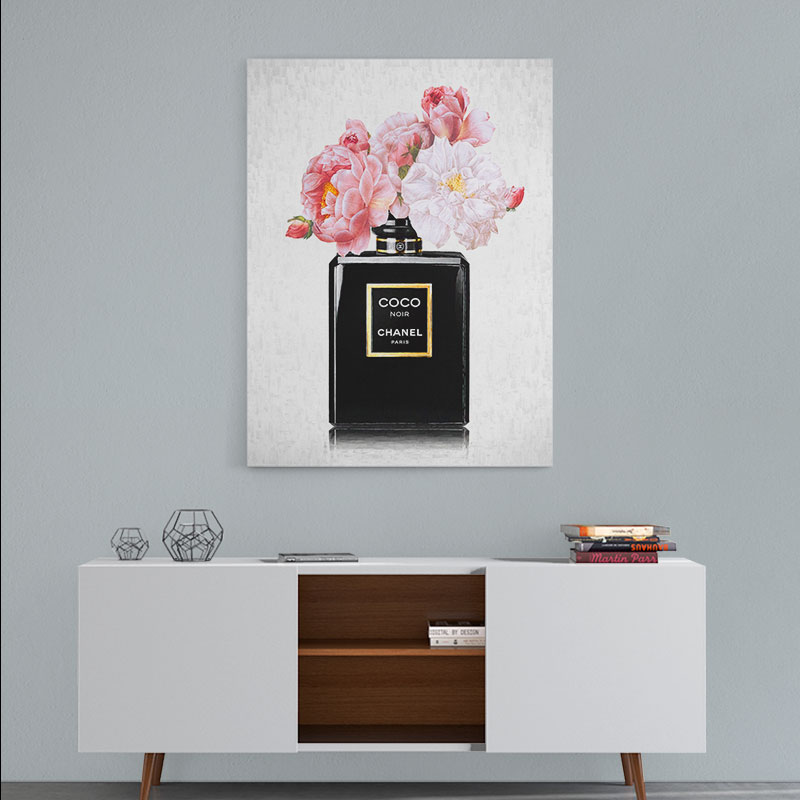 Coco Chanel is a style icon that inspired hundreds of thousands of global fashionistas. From the classic quilted bag to the tweed blazer, she is a fashion inspiration that spans the ages.
And thanks to the beauty of the internet, it's easier than ever to bring the iconic double-C into your life—without breaking the bank. Our Chanel prints lend a little luxury to your home and office, and make a gorgeous, feminine gift for the women in your life.
However you like your décor, there's a little something special about adding Chanel art to any room. Take your interior design to the next level with our range of Chanel art that suits any budget, and any style.


For Home
For many of us, home décor ends with choosing the paint color. Maybe we go a little further and pick out some sweet end tables. But a beautiful Chanel print can set the tone and style for any room—whether that tone is dramatic, fantastical, minimalistic, or understated.
A vintage-inspired Chanel logo with a backdrop of flowers makes a gorgeous addition to a bedroom. With pride of place over the bed, and bracketed by delicate gold or white side tables, a room can be simple and elegant.
Young girls love a sweet, elegant Chanel print as part of their princess-themed bedroom or play area. The young at heart might enjoy a print of the classic Chanel no.5 perfume bottle in their walk-in wardrobe or dressing room.
Awaken your reading nook with a simple, understated double-C in monochromatic black, or bring a little calm freshness into your living area with our ivy green No.1 Love print.
Create a little drama in your entryway or foyer with a cacophony of bold, bright color. Our Warhol-inspired print makes a quirky statement, and our Chanel Pills bottle lends some irreverent charm to your home.
For your Workspace
When it comes to your workplace, many art lovers are fans of color psychology. Using certain colors can influence your mood, inspire you, and boost your sense of wellbeing.
Color has been used this way for centuries, so why not give colorology a whirl in your workspace. As the place many of us spend most of our lives, it makes sense to make it as inspiring as possible.
Using art is the quickest way to bring a pop of color into your office.
Yellow is stimulating, purifying, and inspires optimism, positive thinking, and improved confidence. Our bold yellow smiley face Chanel art might be just the ticket if you're in need of a pick-me-up before a big meeting.
Blue is versatile and harmonious, and evokes calm. Gazing at our blue Chanel No.5 art is bound to leave you feeling relaxed and at peace on the most stressful of Monday mornings.
For Giving
Chanel art prints are a wonderful, unique, luxe gift for any of the women in your life. With such a wide range to choose from, you're sure to find something that appeals to your favorite people—vintage, floral-wrapped double-Cs for the girly girl, bold black statement pieces for the minimalist, and our best-selling Coco Noir Dark for the fashionista of the family.
Best of all, art brings joy to its owner every day—it inspires us, makes us smile, and soothes us—all while reminding us of the person who chose it for us.